Thanks for stopping by! And welcome to 'Breakfast Clubhouse'
Purple Pudding here, and yes, that is an actual name! That's how you shall refer to me from now onwards. Anyways, thanks for stopping to take notice. I'm sure you're curious, so let's spill some beans.
Breakfast Clubhouse is a platform to let my inner fangirl breathe and scream in joy. I tend to keep her hidden from exploding, until now where I let her take this form to share her thoughts, prattle cheerfully about her likes and rant dislikes, and so on. Ever since stepped into the enticing world of Japanese culture and succumbing to its out of the world Anime and Manga content, I can't help to stay silent.
Let me scream!
Rage my soldiers!!!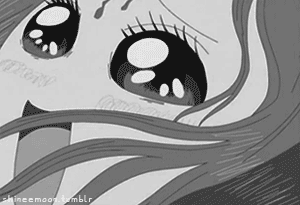 Alright! Anyhow, join me on this journey to read my thoughts on certain specific tales, discover yourself some best shows to watch, and have fun reading my content.
Let me share great shows, breath-taking art with tons of arcs and volumes- the eye-catching characters, etc.
Now, a few things which I would like to share with any fellow reader who visit the content to read-
Please be kind with your words and let's not spread hostile mood!
Constructive remarks are always welcomed and will be given attention with care!
Be friendly, and don't share hatred. I wish this to be a healthy place for people to share and express your thoughts respectively with grace and care, not with negativity and vulgar conduct.
That's all I could think off. Since Internet is a place to hide our real selves, it might feel easier to spread harsh comments without any kindness. However, let's remind ourselves all of this is a friendly entertainment to indulge and have fun sharing about our views.
That's it folks! I would love to hear from you- your views as well. So feel free to express your thoughts in the comments and —